It's the 10th bi-annual meeting of the Michael Ball Appreciation Society and Alex, their founder, has a special surprise to mark the occasion.
Alex has been obsessed with Michael Ball since he was a young boy, when he first heard The Very Best of Michael Ball in his brother's car. Just as the conductor directs his musicians, Alex orchestrates a fiendish plan to finally meet the blue-eyed boy from Bromsgrove.
I Heart Michael Ball is a 60 minute (no interval), interactive, one man show exploring grief and obsession.
I Heart Michael Ball is Supported using public funding by the National Lottery through Arts Council England. www.artscouncil.org.uk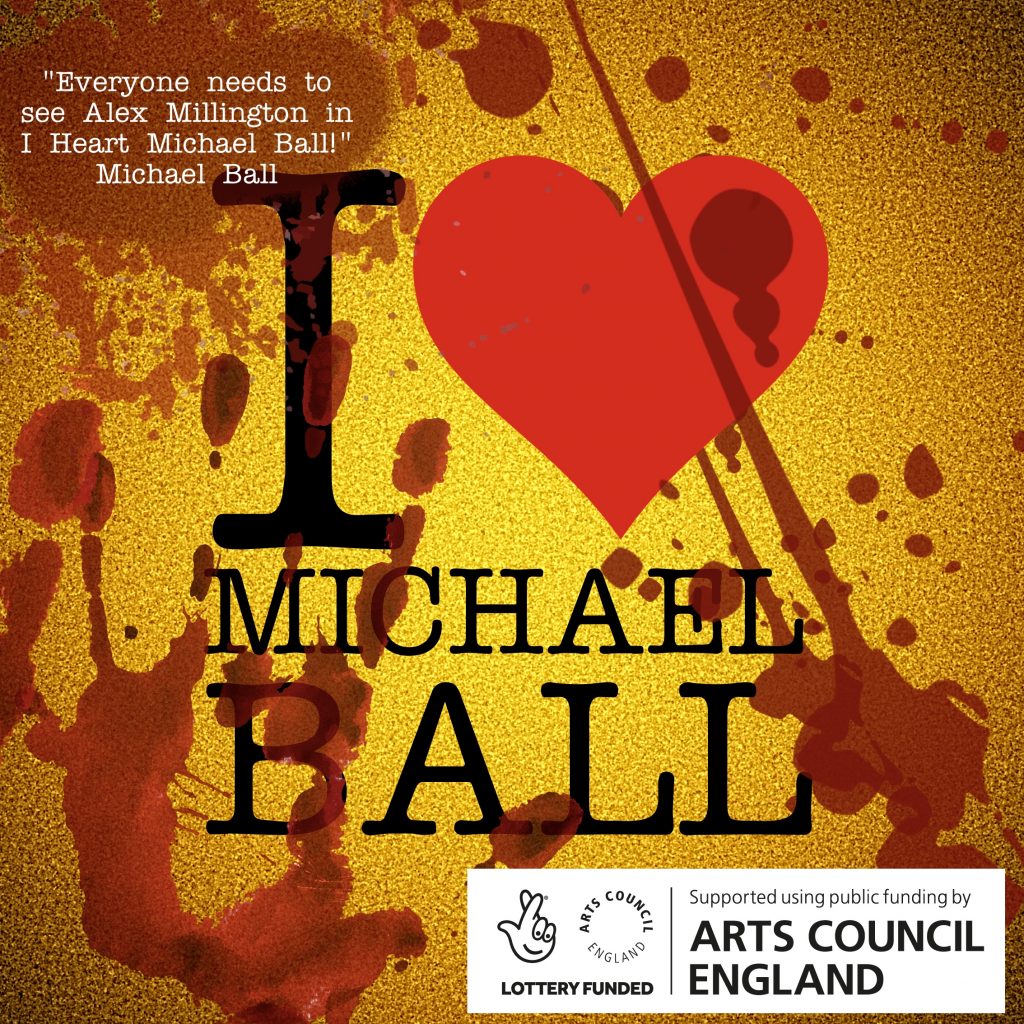 26th & 28th May Birmingham
14th July Offbeat Festival, Oxford
30th – 31st July Bedford Fringe
The Quarry Theatre Studio
5th – 7th August Camden Fringe